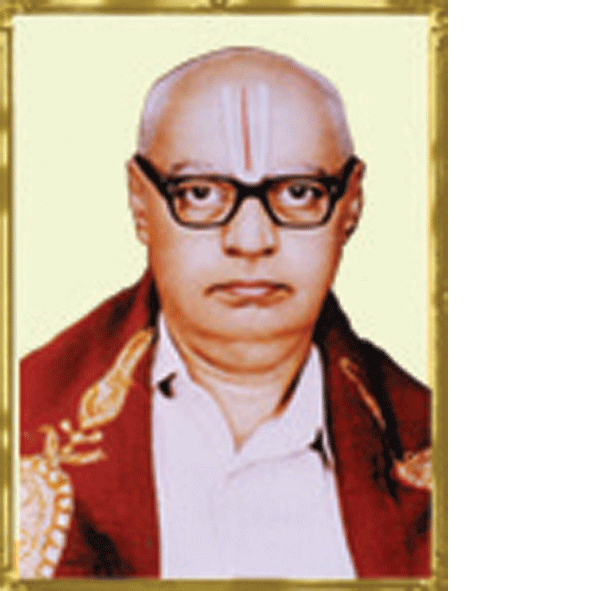 Shri. Varadaraja Iyengar was born in 1921 in a Vaidika family. After schooling in the traditional Sanskrit Paathashaala System, he attained the title of Pandit.
Later, in 1955, he established his own printing press. A socially involved person, he was moved by the shortage of schooling for girls. This led him to found the Srikaanta Education Soceity dedicated solely to educating girl children. He was also involved with many other social service organizations.
The founding of Sudharma and Pandit Varadaraja Iyengar's courage of conviction in pursuing this project was appreciated by a number of intellectuals. Traditional intellectuals conferred upon him titles of "Girvaana Vaani Bhushanam" and "Vidyaanidhi".
From its inception till August 4, 1990, Pandit Varadaraja Iyengar worked tirelessly for the growth of Sudharma and the fulfillment of its larger mission. On August 5th, 1990 Pandit Varadaraja Iyengar merged with Paramaatma. Since then, his second son, K.V. Sampath Kumar has been managing this newspaper.
Samskrutha, A glorious language: Most of the gems of our cultural and religious heritage (the Vedas, Upanishads, Ramayana, Mahabharata, Subhashitams, the Puranas, Ayurveda) originated in this language. Even today, Sanskrit is taught in a few Sanskrit Veda Paathashaalas, as a first language in highschools, P.U., & degree courses.
Unfortunately, its spread outside these specialized schools is limited. Even worse, vested interests have been somewhat successful in spreading the idea that Sanskrit is the preserve of a select few from a particular stratum of society. All this has gone towards creating a general impression that Sanskrit is an inaccessible language that has negligible if not zero relevance in daily life.
This misconception about Sanskrit has been a powerful tool for vested interests to denounce language as dead substance. To remove this misconception, it is necessary to demonstrate in practise that Sanskrit is indeed an accessible language that is versatile enough for practical use. This thought motivated Pandit Girvaana Vaani Bhushanam, Vidyaanidhi Kalale Nadaadur Varadaraja Iyengar to start Sudharma. From its inception to date, Sudharma has been the only Sanskrit Daily Newspaper in the World.
The beginning of Sudharma : On 15th of July 1970, Sudharma, the only Sanskrit daily newspaper in the world, came into being in the Ganapati Sannidhi of Maharaja Sanskrit Paathashaala, Mysore. Pandit Varadaraja Iyengar was the publisher as well as the Founder Editor, for almost twenty years, until his last breath, Pandit Varadaraja Iyengar worked tirelessly and selflessly to make sure that Sudharma regularly reached subscribers' doorsteps and fulfilled the (high) expectations of Sanskrit lovers. The postal department facilitated the distribution of this newspaper. (5 paise per copy when it began).
The backbone of Sudharma:
It is impossible for a single person to establish and run a newspaper.
Vidwaans H. G. Shithikanta Sharma, T. Shankara shastri, Balaganapati Bhat, Shingappa, Roopa Naraya Pandeya, and other senior Vidwaans have cooperated with Sudharma for its smooth publication.
After Pandit Varadaraja Iyengar's demise., Vidwaan H. V. Nagarajarao, Vidwaan Dr. T. V. Sathyanarayana, Vidwan Gangadhara Bhat, Sri K.R. Srinivasa Iyengar & Smt. Jayalakshmi K.S. have been working with dedication towards fulfilling Sudharma's mission.
Sudharma's Growth:
Sudharma Daily started with letterpress during the late 1970s'. As the printing technology got modernized. currently Sudharma printed by computerised offset printing.
In order to ensure swift dissipation of news, Sudharma has established an online e-paper (2009) It was the first Sanskrit e-paper ever. This has made Sudharma much more accessible.
More than 90 countries are accessing the e-paper (More than a lakh) Sudharma Daily is reaching readers.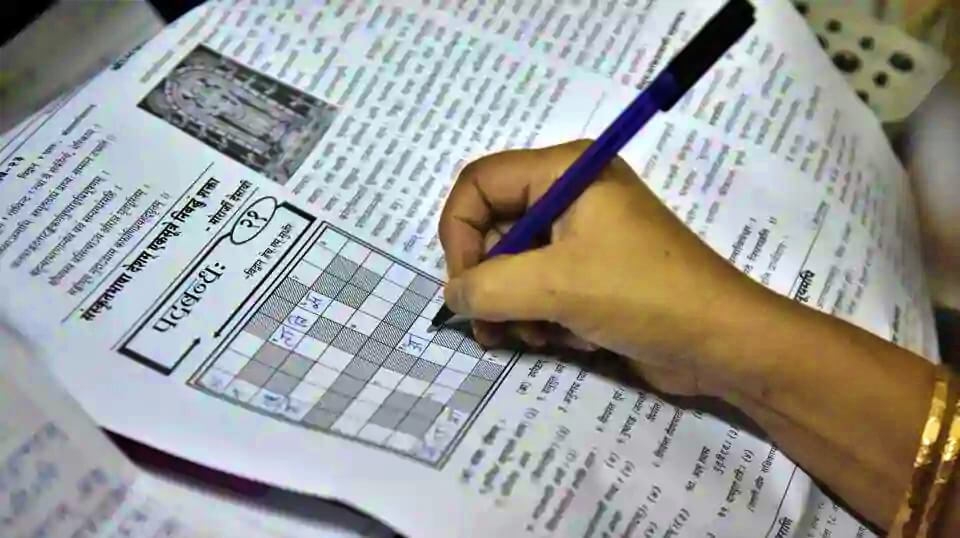 To popularize the divine language of Sanskrit.
To prove the immortality of ancient language Sanskrit.
To explore the knowledge mine.
To provide a platform for sanskrit scholars and enthusiasts to display their talent through Sudharma.